TRTL PASSPORT COVER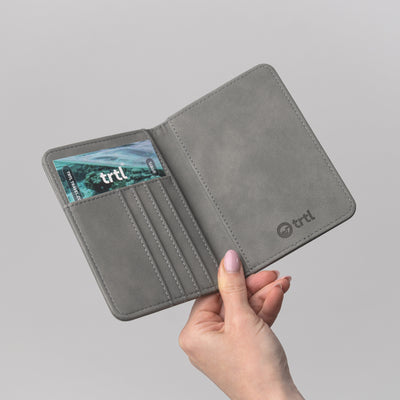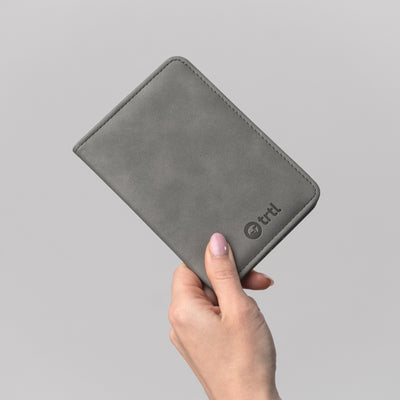 TRTL PASSPORT COVER
Sale price
CA$44.99
Regular price
CA$49.99
You save

CA$5.00

SCIENTIFICALLY PROVEN NECK SUPPORT

ALWAYS 100 DAY MONEY-BACK GUARANTEE

FREE STANDARD SHIPPING WITHIN CANADA

SCIENTIFICALLY PROVEN NECK SUPPORT

ALWAYS 100 DAY MONEY-BACK GUARANTEE

FREE STANDARD SHIPPING WITHIN CANADA

SCIENTIFICALLY PROVEN NECK SUPPORT
ALWAYS 100 DAY MONEY-BACK GUARANTEE
NEED HELP? CONTACT US FOR WORLD CLASS CUSTOMER SERVICE

SCIENTIFICALLY PROVEN NECK SUPPORT
ALWAYS 100 DAY MONEY-BACK GUARANTEE
NEED HELP? CONTACT US FOR WORLD CLASS CUSTOMER SERVICE
Product details
Keep all your essential travel documents safely in one place with our passport cover. Designed with travel in mind, it has space for credit cards and tickets as well as for your passport. No more last-minute panics about where things are, just load everything you need inside and you're good to go.
WHY IT IS SPECIAL
Four credit card-sized slots mean that your essential cards are always to hand and easy to find in a hurry. 

A spacious medium-sized pocket gives you space to keep tickets and other documents safe and within reach when you need them.

Two large slots that fit securely over your passport, keeping it protected and all your documents together. 

The Trtl Passport Cover is made of durable, cruelty-free vegan leather. 

Sadly, we can't always be on the move, so our passport cover comes complete with a handy dust bag to keep it safe and clean when not in use. 

The cover carries the Trtl logo, so you know it's the real deal (and have the peace of mind of knowing it meets our high standards). 

The cover is water resistant, so it protects your passport and other documents from spills and splashes. 

The cover wipes clean for easy care. 

We've included a blank contact detail card, designed to fit into one of the credit card slots, that will help reunite you with your wallet if it gets lost. 

The simple, yet stylish, unisex design is suitable for everyone – no novelty slogans or cute cartoons here… 

The passport cover size is 10.5cm x 14.5cm x 1.5cm and fits most standard passports.